Inflatable couches are fun to look at, add a quirky touch to your seating arrangements, and seem like affordable options when compared to solid furniture.
But are inflatable couches any good?
In this article, we will look at the pros and cons of inflatable couches and what you should look for to get the best inflatable couches for your home.
Pros of Inflatable Couches
The advantages of inflatable couches are:
affordable
can be used indoors or outdoors
great for children
portable
easy to set up
1. Inflatable couches are affordable
An inflatable chair or sofa is much more affordable than a real couch – and still gives you the same levels of comfort.
The manufacturers that make the best inflatable sofas offer a wide range of couches, all at affordable prices.
Intex Inflatable Furniture Series
Waterproof flocked top surface and vinyl bottom
2 in 1 valve with extra-wide openings for fast inflating and deflating
Folds compactly for storage or travel
2. You can use an inflatable couch in your home
Inflatable loungers are great seating solutions if you have unexpected guests coming over.
With such a variety of couches to choose from, you can purchase an inflatable sectional with space to comfortably hold multiple people. Many of these couches have an ergonomic shape, with an inflatable pillow-shaped headrest (or even two cushions if you are lucky), which will be comfortable to use in your own home.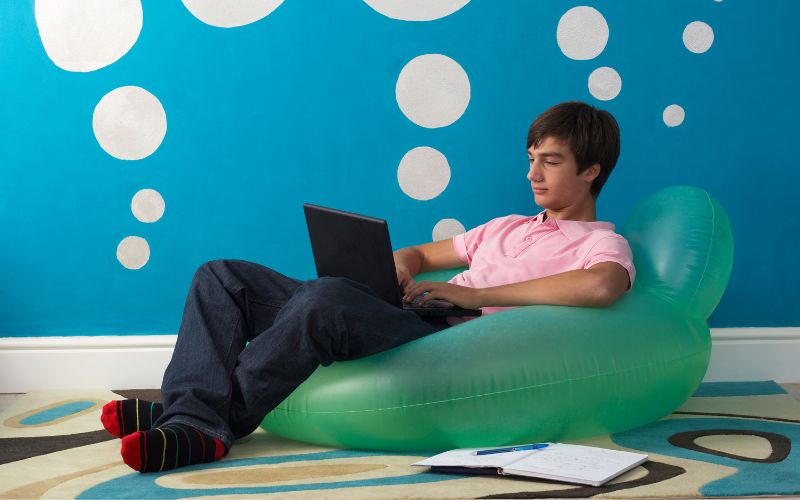 3. Inflatable couches can be used outdoors
Inflatable couches are excellent to use outdoors. Similar to inflatable mattresses that come as a single or double bed, you will be spoiled for choice when it comes to inflatable sofas to take along on your upcoming camping trips, picnics, or garden parties.
4. Kids will love their inflatable couch
Your kids will love an inflatable lounger, and many of them come in just the right size to fit a child.
Many are easy to inflate, so children can set them up as needed. If your kids have friends over, an inflatable couch can easily be transformed into a temporary sofa bed.
5. Inflatable sofas are lightweight and easy to transport
An inflatable sofa is a portable couch, and many come with a nifty carry bag which means you can take them with you wherever you go.
They are incredibly lightweight, often as little as 2-4 pounds, making them easy to take along with you on your adventures.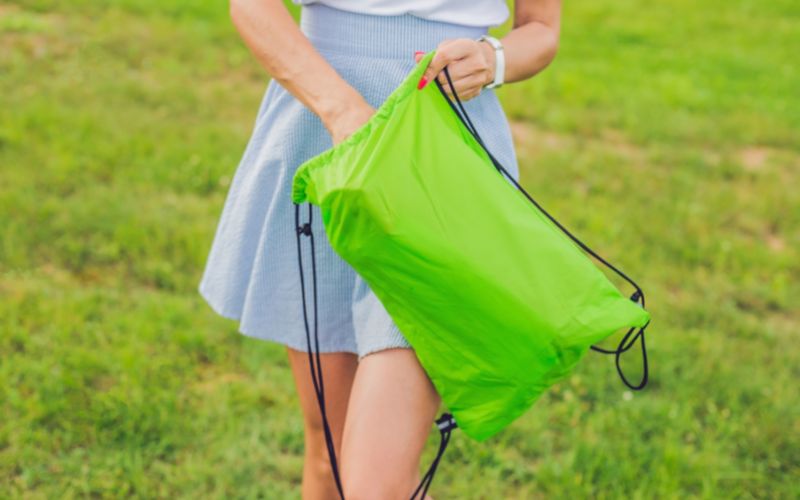 6. Inflatable couches are easy to set up
Inflatable couches are extremely easy to set up and use. Many couches come with an electric pump or air pump, which makes inflating them a pleasure – it will only take you a few minutes to get it set up and ready to relax on!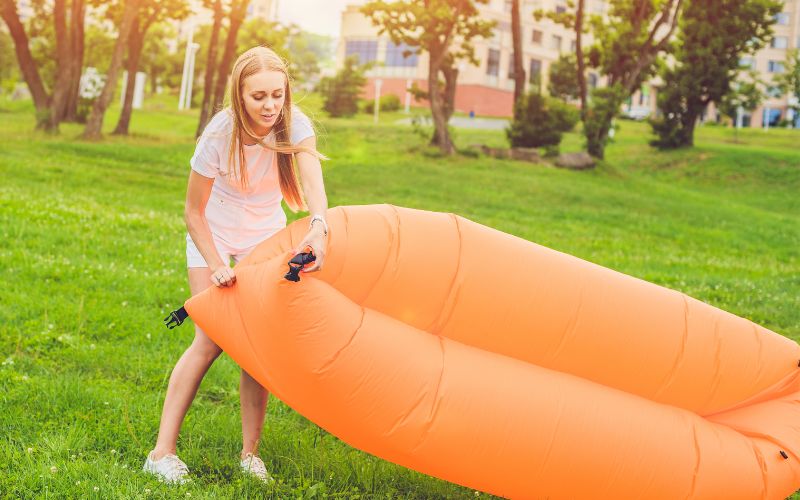 Cons of Inflatable Couches
Here are some cons of inflatable seats:
Can be punctured
Can trigger allergies
Not as durable as real sofas
1. Inflatable couches are not puncture-proof
Sadly, all inflatable goods can be punctured. They are especially at risk of punctures when used on outdoor adventures. Having pets also adds additional risks of punctures, as pet nails on inflated furniture can quickly rip or tear at the polyester material.
2. These couches can cause allergies
Some people are allergic to latex or PVC, so it is best to check what material a sofa is made of before purchase to ensure you are keeping yourself and your family safe.
3. Inflatable furniture is not so durable
When left in the sun or in high temperatures, the couch could lose some of its durability and will probably also have to be re-inflated more frequently.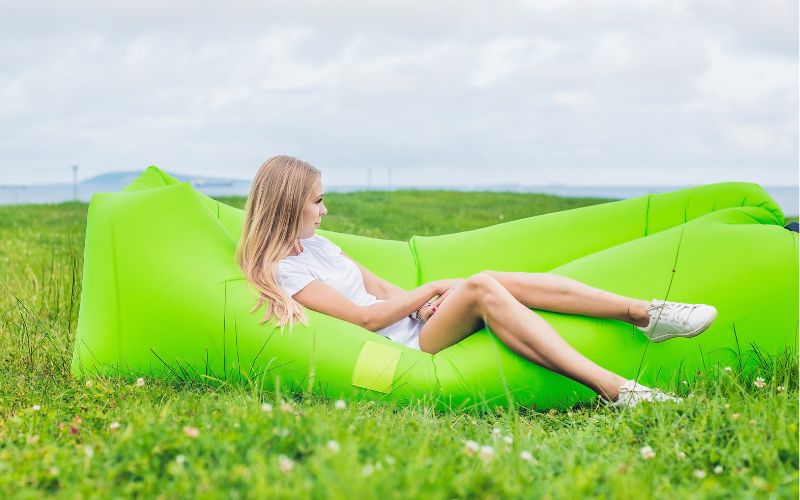 Final Thoughts
Inflatable sofas are an amazing addition to any home or outdoor activity.
Although they do have some disadvantages, the pros of an inflatable couch outweigh the cons. If you are looking for some extra seating, you can shop around and find the best inflatable couch to meet your needs.
Related Posts: