When you're planning a party, and looking for ways to make things a little more unusual or special, you might come across an inflatable nightclub for hire.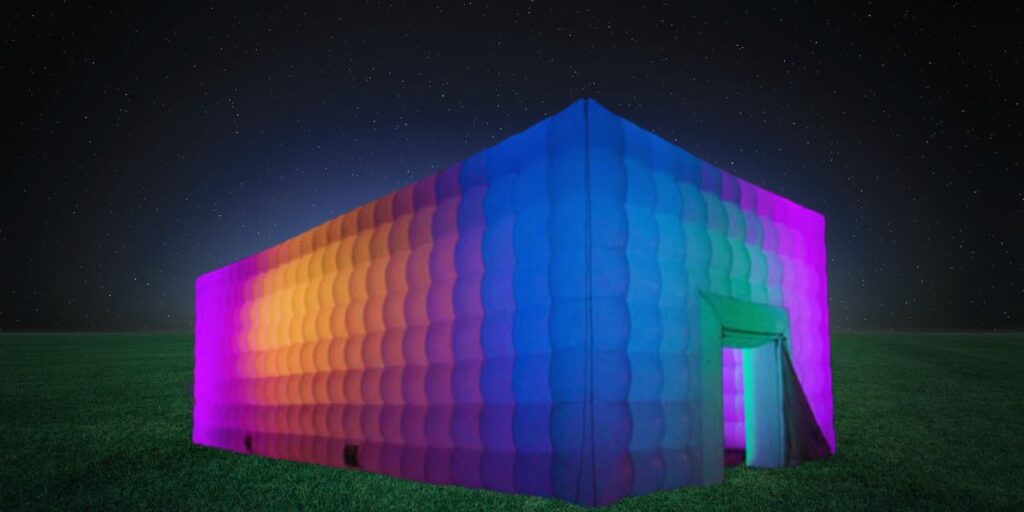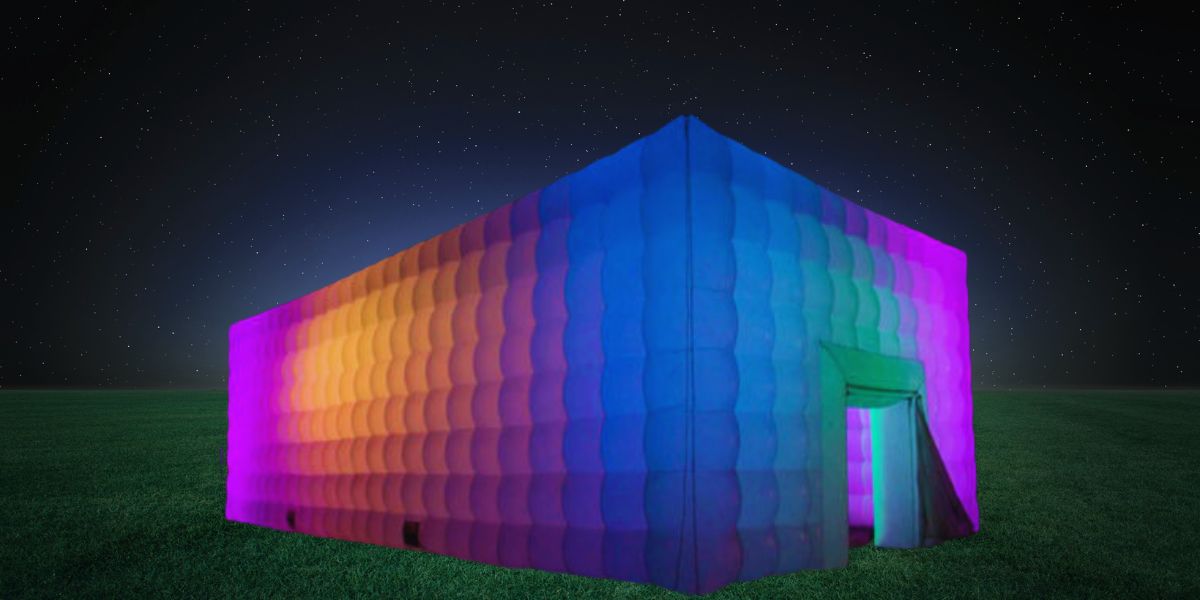 Or perhaps you're interested in building up an inflatables-for-hire business, and you're in the market for something a little different from the typical bounce houses and obstacle courses.
Let's take a look at everything you need to know about these pop-up party venues.
What is an inflatable nightclub?
Inflatable nightclubs are essentially enclosed inflatable tents that can be used as your own private club. Usually soundproofed or at least partially insulated, they let you play music and dance in your own venue at home.
Inflatable nightclubs are the perfect alternative when you like the idea of a dance party but you either want to invite the family including younger kids, or you just don't like how expensive and crowded real nightclubs are.
They're great for hiring for all kinds of events, including birthday parties, anniversaries, and Christmas get-togethers – imagine grooving to Mariah in your own inflatable dance grotto.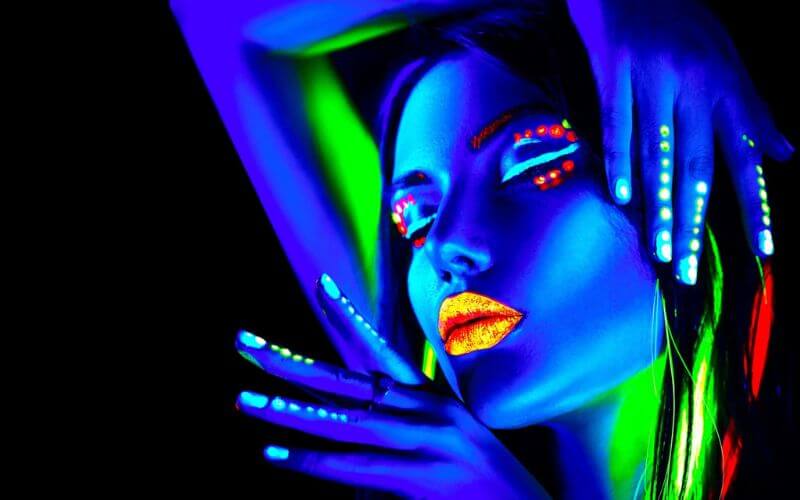 The Best Inflatable Nightclubs
How do you erect an inflatable nightclub?
Essentially, an inflatable nightclub is just like a large bouncy castle inflatable, except that the floor is normally not inflated, and the walls and roof are enclosed, without any gaps. It's like a cross between a bounce house and an inflatable tent.
They're inflated in the same way that a bounce house would be – they come with a large electric blower that constantly blows air into the structure, inflating the sides and roof. Just connect the blower to the valve, and in around 10 minutes you'll have an inflatable nightclub.
You'll want to find somewhere relatively flat to erect the nightclub, otherwise, the sides will be raised from the ground. Some inflatable nightclubs will just use a tarpaulin floor, while others will come with a separate hard floor in tiles.
If it's a tiled floor, you'll just need to wait until the nightclub is inflated and then carry the tiles in, piecing them together to create the floor.
Most inflatable nightclubs also come with sound systems and some form of lighting – after all, they'd be very dark inside if not, and the atmosphere would be pretty boring.
But if you only buy or hire the shell of the nightclub, then you'll need to provide your own. A cheap disco light will be enough, and you can set up as powerful and complex a speaker system as you want.
The size of inflatable nightclubs varies, but a typical one will have space for 20 people if they don't mind dancing relatively close. Some might be aimed at smaller groups, and if you're happy to spend more then you can sometimes find them for up to 40/50 people.
Anything bigger than this and you're looking at industrial-scale inflatables which are much harder to maintain.
Characteristics of an inflatable nightclub
1. Material
Just like similar inflatables like bounce houses, inflatable nightclubs are made with polyester or oxford cloth, both of which are quality fabrics that are robust enough to withstand the elements. They're not completely immune to punctures though, so make sure you check the area where you're setting up for sharp objects before inflating the nightclub.
Suggested read: How To Keep Inflatables From Damaging Grass
2. Waterproof
Most inflatable nightclubs come with a built-in rain cover that will protect you from rain, although make sure you're careful if it's raining and you've got a tarpaulin floor – people coming in and out could make the floor a slippy hazard.
3. Lighting
Inflatable nightclubs tend to be pitch black inside to create that dance club vibe, with only LED lights to illuminate the space. Depending on the type of inflatable nightclub or your preference, you can also install disco lights or other types of party lights.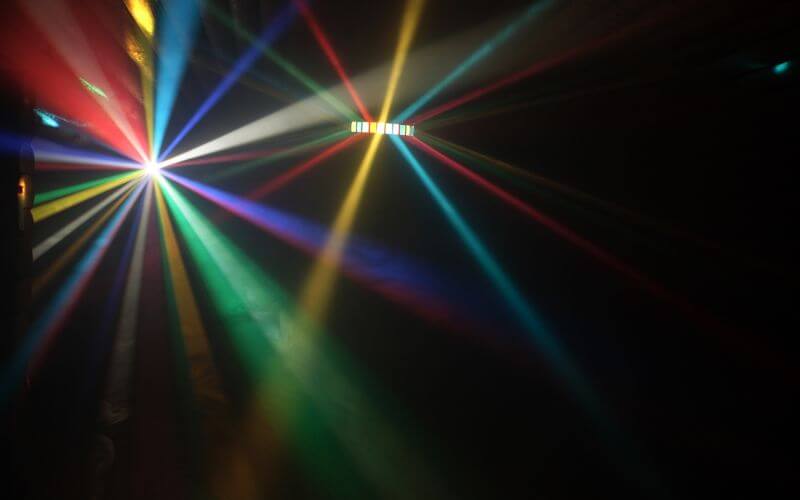 4. Sound systems
Inflatable nightclubs often come with built-in speaker systems through which you can blast your favorite music. The speakers will usually be Bluetooth enabled, so all you need is your phone and a wicked playlist to be able to dance the night away.
5. Portability
You can set up an inflatable nightclub virtually anywhere, provided the surface is level and spacious enough. If you have an indoor hall then you can put one up there too, providing the ceiling is tall enough.
6. Customizable
You can always customize your inflatable nightclub to match the theme of your party. It doesn't have to be just a dance club. Throw in some bean bags and set up a projector for movie night maybe.
What are the advantages of an inflatable nightclub?
Inflatable nightclubs can be set up anywhere, and you set your own rules. They're great for avoiding drunk idiots, or for a family party where kids are invited.
Also, everybody at the party can have fun without worrying about a designated driver or how to get home safely. After the party, just walk into the house and go to sleep.
Most inflatable nightclubs are soundproof, or at least partially sound-insulating. The inflatable walls help to prevent a lot of sound from escaping, so it's only the entrance where noise will be heard.
This means you can blast music in there without worrying about disturbing the neighbors. Noise from outside does not interfere with the party's activities either.
Setting up an inflatable nightclub is a fast and straightforward process. You only require a source of power where you can connect the blower.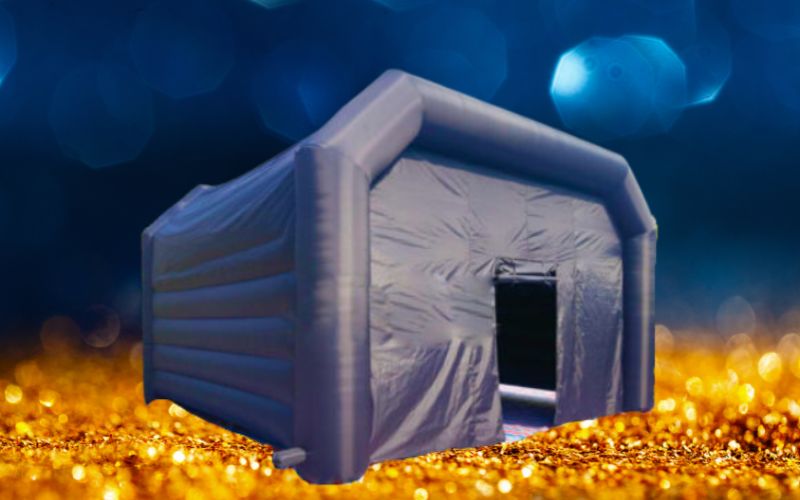 Do inflatable nightclubs have an age limit?
Unlike regular nightclubs, you set the rules for your own inflatable nightclub that you're hiring or that you own, so they don't need to have an age limit. They're great for families who want a fun venue for a birthday party.
There are no regulations on inflatable nightclubs, just think of them as any sort of inflatable tent or bounce house that you'd hire. You use them as you want to, as long as you keep them in good condition and don't do anything illegal.
How do you soundproof an inflatable nightclub?
Most inflatable nightclubs are already pretty much soundproof – the inflatable walls help to muffle the music inside. The only places sound will escape are through the doorway or any other ventilation areas, so try to avoid speakers being pointed directly at these.
You can't completely soundproof an inflatable nightclub, but if you make sure you keep speakers pointed inwards and that you don't leave the doorway open, you can minimize the disruption to anyone nearby.
How much does it cost to hire an inflatable nightclub?
Costs for hiring an inflatable nightclub vary depending on what is included. Hiring just the nightclub could start as low as $150 a night, although if you're hiring electrical equipment such as lights and speakers then expect costs to start at $300 per night.
Some businesses won't let you hire them for a single night, but instead offer weekend hire – so the costs may be higher, although you can make the most of it by partying for a couple of days.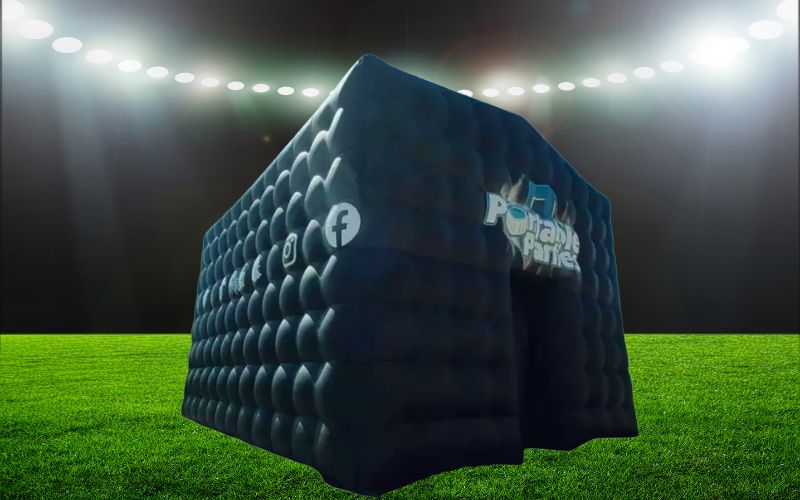 How much does it cost to buy an inflatable nightclub?
Inflatable nightclub costs depend on the size of the nightclub and the quality of the manufacturer. They can start from around $2,000 but if you want speakers and disco lights included they will cost much more.
Most inflatable nightclubs are built to order – they're not something that is worth manufacturing in advance in the hope that someone buys them. So you'll be able to discuss your needs with an inflatable manufacturer and agree a budget that works for you.
Final Words
Inflatable nightclubs are essentially just fun party venues to set up in your garden or other private space. They're almost like a bouncy castle for adults, except that they don't have a bouncy floor (unless you want one that does), and you can still let kids in.
Just be careful not to let the partying get too out of hand. If you're drinking inside your nightclub, the ground sheet could easily get very dangerous with spilled drinks. Otherwise, party away!
Related Posts: