A 12-foot inflatable dinghy is a great boat for recreational use. It's big enough for a couple of people to enjoy a day of fishing, or a relaxing cruise around a lake or on the open seas.
However, you can't just inflate your dinghy, hop in and set off. There are rules around using boats, including certain equipment that you have to be carrying at all times as set out by the US Coast Guard.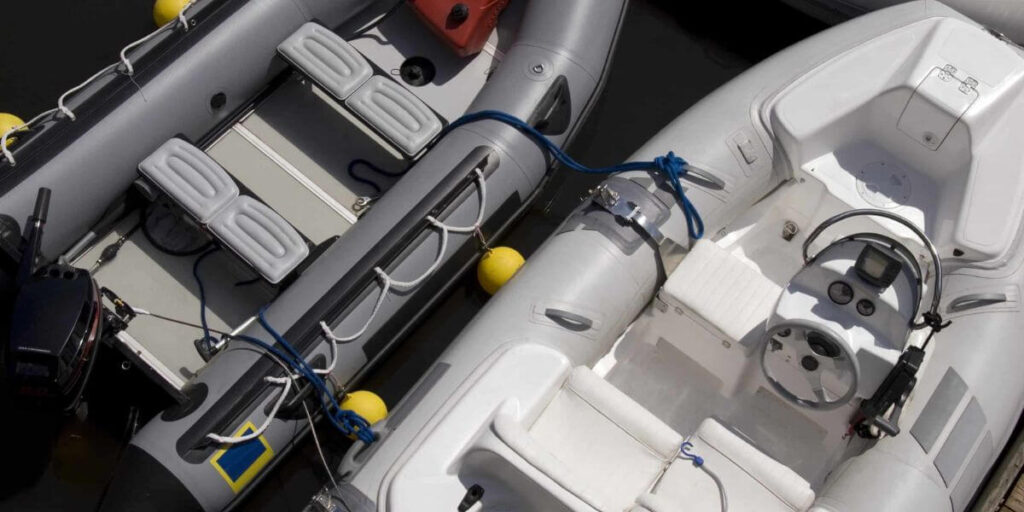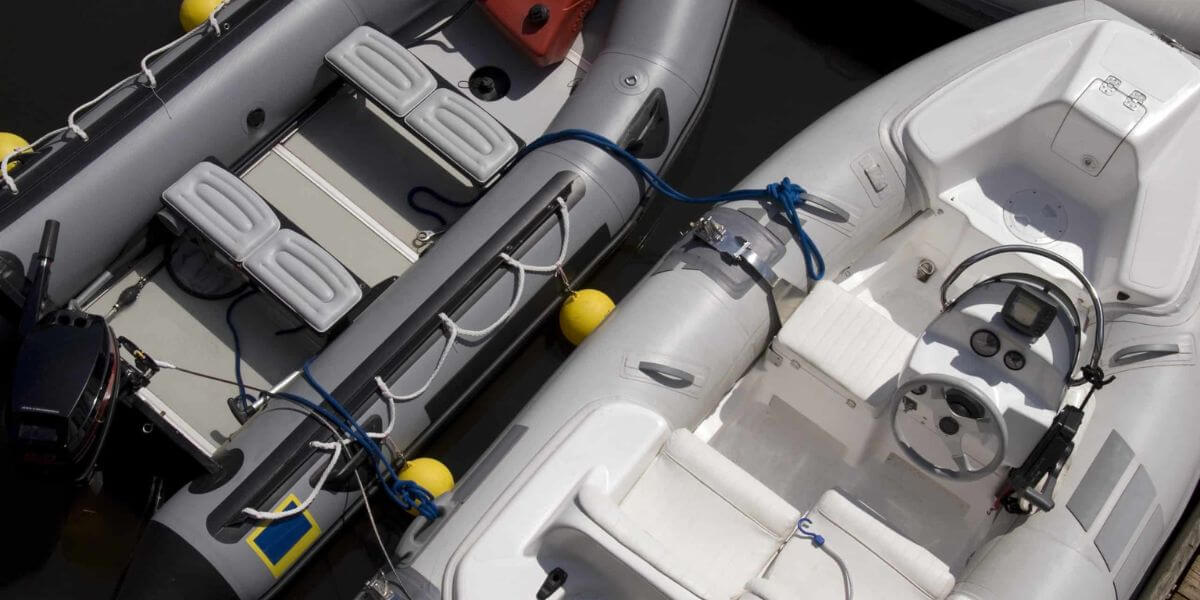 These rules apply to all recreational boats, with different rules based on the length of the boat. The lowest requirements are for boats under 16 feet in length, so these are the regulations you need to follow when you're sailing on your 12-foot inflatable dinghy.
Make sure you abide by these laws and you'll be able to keep yourself and your passengers safe.
State registration
It is a requirement that the dinghy is registered in the state where you will be primarily using it. After registration, the owner is issued with a certificate number, which should be displayed on the boat.
You have to either paint the number onto the boat, or permanently fix it to the boat via other means, and it should be in a contrasting color to the main boat. It should be displayed on the front half of your dinghy and be at least three inches tall.
You also need to keep a copy of your registration with you when you're using the boat, in case you need to provide proof of ownership and registration.
This will allow you to use the boat anywhere in the US, as long as you can prove that you mainly use it within your home state – so if you take it on a trip, be expected to show evidence that you're on vacation.
If you move to a different state, your boat registration will expire after 60 days, so make sure you renew it in your new home state before that period ends.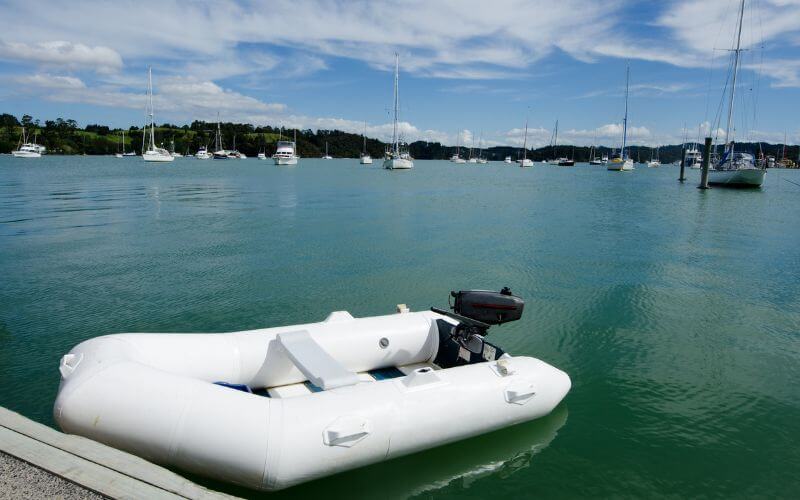 Which of the following items is required on a 12-foot inflatable dinghy?
Personal flotation device – legally required
Safety lights – legally required
Visual and sound distress signals – legally required
Fire extinguishers – legally required
Oars – not required, but recommended
Anchor – not required, but recommended depending on use
Water bailers – not required, but recommended
The safety of anyone onboard your boat should always be your top priority, and so any safety items you have should be certified to US Coast Guard standards.
Let's look in more detail at the different devices you need.
Personal floatation device (PFD)
It is mandatory that the vessel contains personal flotation devices for everybody onboard the dinghy. Life jackets are designed to suit several age groups, so you need to make sure that you have the right ones to suit your party.
All PFDs in the dinghy must be Coast Guard certified and approved types – either I, II, III, or V. They should be readily accessible, and not hidden away or obstructed. You also need a type IV throwable device on the boat.
Although not a requirement, you should have a life jacket designed for dogs if you're sailing with your pet.
Your PFDs should always be:
In excellent and serviceable condition
Properly stowed, without being hidden
US Coast Guard certified and approved
The appropriate size and type for the intended user
Make sure that you know when to replace the CO2 in your inflatable PFD.
All-round white light
Any power-driven boats must have an all-round white light – this is a light that is visible in all directions. Some people like to use inflatable solar-powered lanterns, but the preferred all-round light is an LED white stern light.
The LED white stern light is intense and is visible from far distances. It should be visible from a mile away for boats under 16 feet, although if you can get a brighter one then you'll be safer.
The purpose of these lights is so that other vessels can see you at night, and avoid any dangerous collisions. So the more visible you are, without blinding others, the better.
Side Lights
Navigation lights are instrumental in helping other boaters evaluate the give-way vessel at night. So you have to display navigation lights from sunset to sunrise, or whenever visibility is low.
Sidelights are red and green lights that are visible to other boats approaching from the side or head-on. The red light indicates the port side of the dinghy, while the green light indicates the starboard side of the dinghy.
Distress Signals
Emergencies are bound to happen when on the water. Therefore, the dinghy must have emergency distress equipment to help attract attention. You need a visual distress signal and a sound-producing signal.
The most common sound signal that should be contained in the dinghy is a good whistle. Alternatively, you may prefer a horn.
In terms of a visual signal, it's recommended that you carry an electric distress light and at least three red flares.
Fire Extinguisher
It is a mandatory requirement for all vessels with permanent fuel tanks to be fitted with fire extinguishers. Even if you can easily unstrap your engine and throw it overboard, it is still critical to have a fire extinguisher.
The U.S Coast Guard requires that 12-foot inflatable dinghies have any type of B-I fire extinguisher. The extinguisher must have a mounting bracket to keep it secure
Regular maintenance of the fire extinguisher is recommended, although not dictated by law.
Insurance
It isn't a requirement to have insurance to use a boat, but it's highly recommended – even if it's just a third-party policy. If you accidentally damage another boat or injure another person without insurance, you might end up paying huge bills.
While it's not a widespread law, some launch sites have enacted by-laws that do require you to have insurance cover, so make sure to check your local regulations.
Other equipment to consider
It is important to have oars in your dinghy for situations where the engine fails – otherwise, you could be stranded. You can buy fold-away oars that barely take up any storage space.
Having bailers is essential if water gets into the dinghy. These are simple devices you can use to scoop water out of the boat if you need to.
A handheld VHF radio device is also really useful for getting weather updates and calling for help in the event of an emergency. And you may also want to get an anchor for your inflatable boat, if you plan on fishing or you just want to keep the dinghy steady during high winds.
Final Thoughts
Your packing list for your boat should always be formed around the safety of your passengers. So make sure you have the list of items required by law, but also consider what else you may want to take with you.
The U.S Coast Guard has provided clear guidelines and requirements on the use of 12-foot inflatable dinghy, but it is the responsibility of every boat owner to ensure that they are adhered to.
Related Posts: